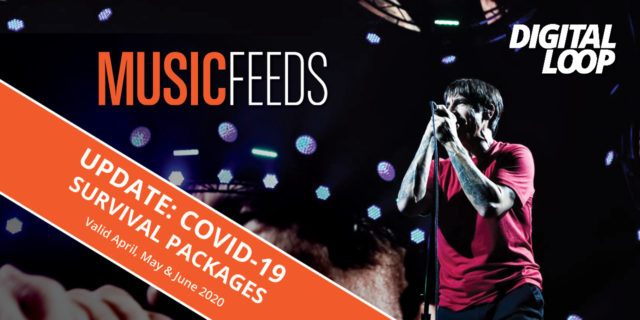 Social distancing and staying at home has meant that consumers are spending more time on their phones, tablets and laptops. And more Aussies are working from home than ever before.
This presents a unique opportunity to refocus advertising spend to where your customers are right now — online.
Music Feeds have developed some very special packages to support the music and entertainment industry during this time.



New Music Feeds packages available now.
Valid for campaigns through April, May and June 2020, these brand new packages are jam-packed with goodies to make sure your campaign cuts through.
Contact Digital Loop today for more information about the new Music Feeds packages.