Mamamia: Australia's largest women's media company, with a reach of 5 million Aussie women.
Mamamia recently completed an audience study and have made some interesting discoveries about the women on their channels.
Check out their findings below – as well as some key considerations for how to apply these learnings to your brand to successfully engage Aussie women in your next campaign.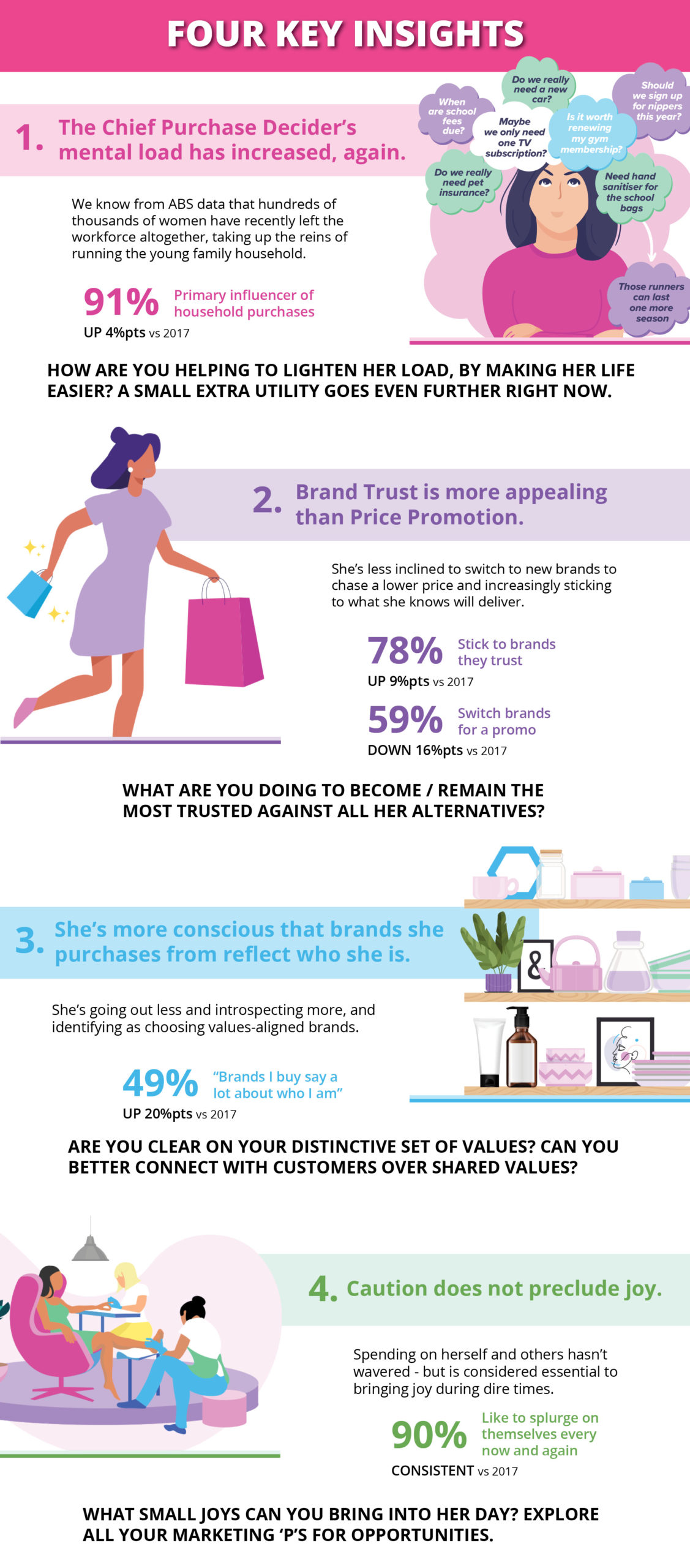 REFERENCE: MAMAMIA 'RECESSIONARY TIMES' RESEARCH, JUNE 2020 REPORT (APRIL/MAY DIP n=1,422)
Download the Mamamia report summary.
Your super channel for women!
With opportunities across premium display, video, content, podcast audio and more, Mamamia is the go-to channel for reaching Aussie women.
Interested in partnering with Mamamia for your next campaign?
Get in touch with Digital Loop for discounted packages.