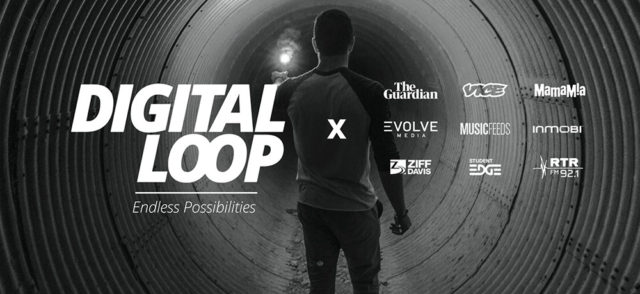 Digital Loop has launched a new look website and logo along with the announcement of two new publisher partnerships with Student Edge and RTR FM.
Student Edge is Australia's largest student membership across High School and Tertiary with over 1 million members Australia wide.
Digital Loop MD Chris Coufos, said it is a powerful advertising platform that enables brands to reach out to engaged student audiences via email, mobile, onsite and social channels.
"Student Edge is a trusted platform for students Australia wide. The partnership further drives us forward as the market leader in the youth market space. Combining the database of Student Edge with our other youth publishers including VICE, Ziff Davis and Evolve gives us unbeatable scale for brands to deliver cut-through at scale."
The other new partnership with RTR FM will see Digital Loop representing WA's oldest and market leading community radio station. Coufos said even though RTR FM is not a pure digital channel, it represents and aligns perfectly with Digital Loop's publishing group.
"We represent premium, independent publishers who deliver trusted news and content and RTR FM is no exception. RTR FM fits in nicely with our Music, Youth and Audio offering and allows us to deliver more value to clients by offering greater audience reach across multiple premium publishers all in one simple delivery channel. "We are now more than ever market leaders in Music, Youth, Mobile, Women, Technology, Students and one Australia's most trusted news sources. We can facilitate campaigns across premium display, content, video and social with scale and at price competitive rates."
Coufos said further developments were also imminent.
"In the coming months we will be announcing new services to further help facilitate the distribution of market-leading digital content. Stay tuned!"